<!—左のページ内容(始まり)―>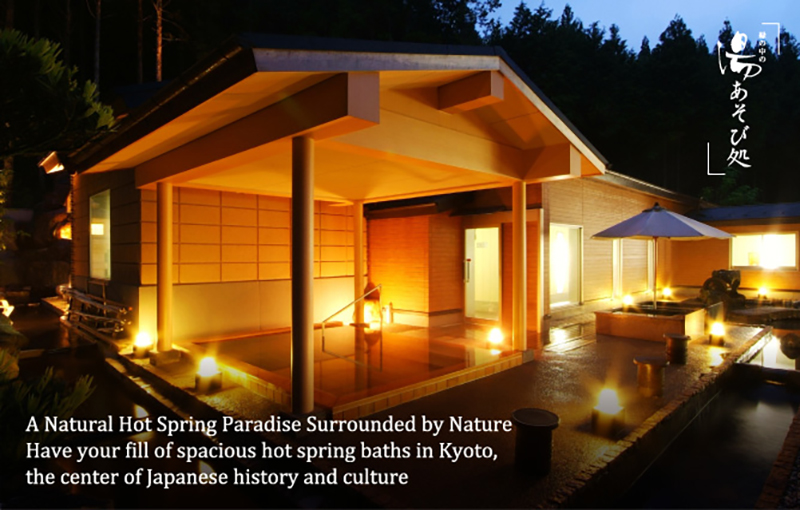 <!—温泉01(大黒の湯)―>
A large, shared bath where you can pass the time slowly, and a rich assortment of spa-style whirlpool baths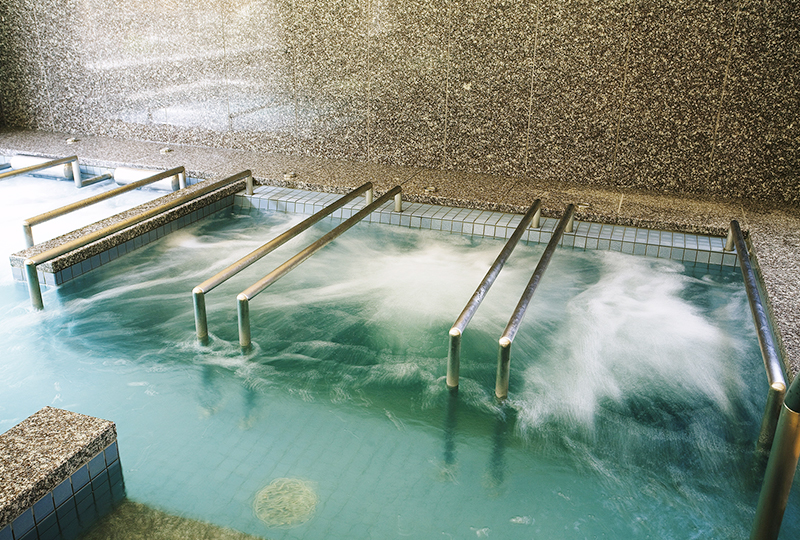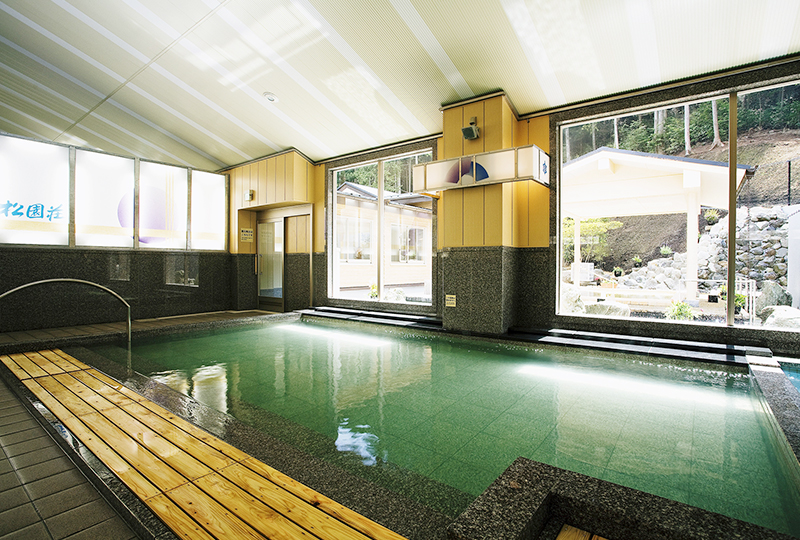 <!—温泉2(露天風呂)―>
Rock bath
Enjoy the spray of the waterfall and quiet murmuring of the river in this outdoor rock bath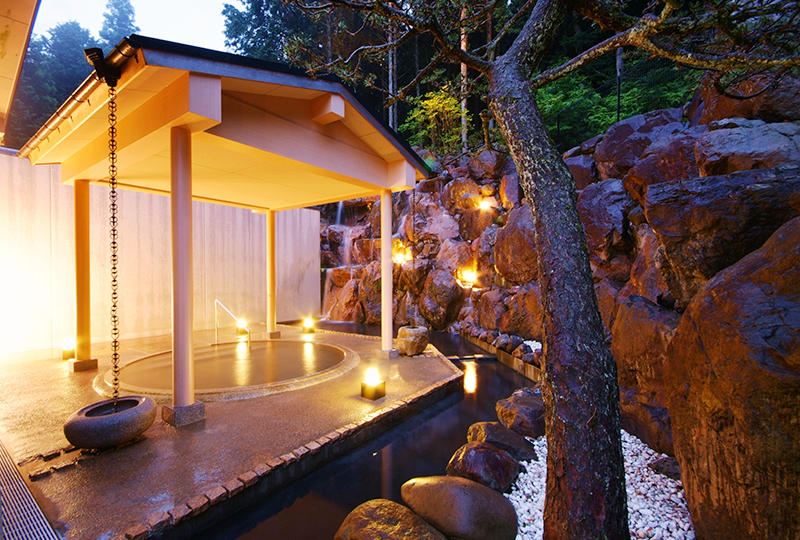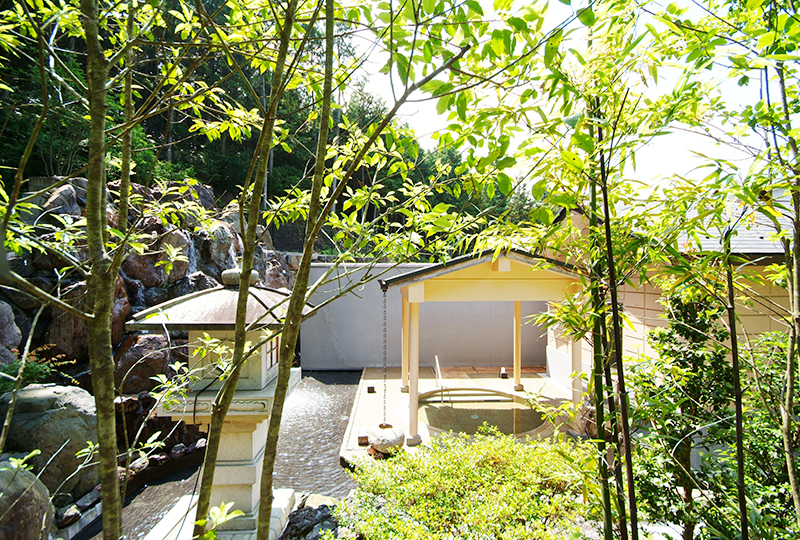 Cypress bath
The fragrance of cypress wood amidst natural greenery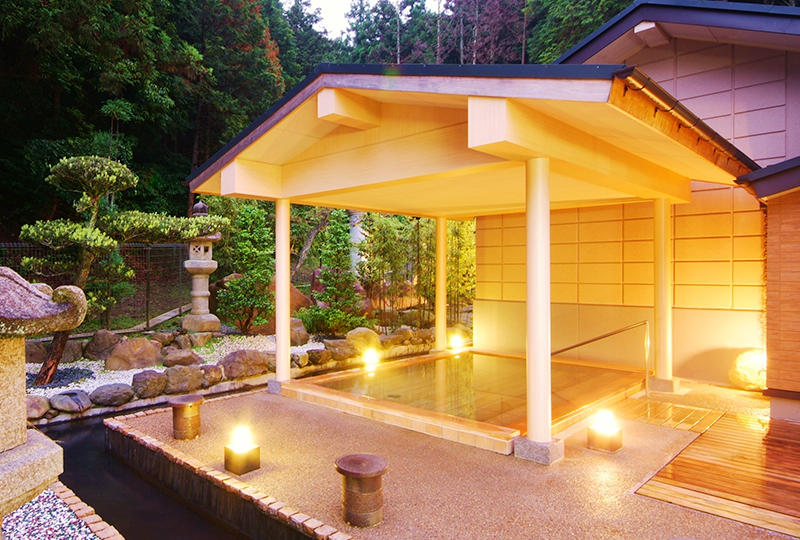 Mist sauna
An elegant Western-style mist sauna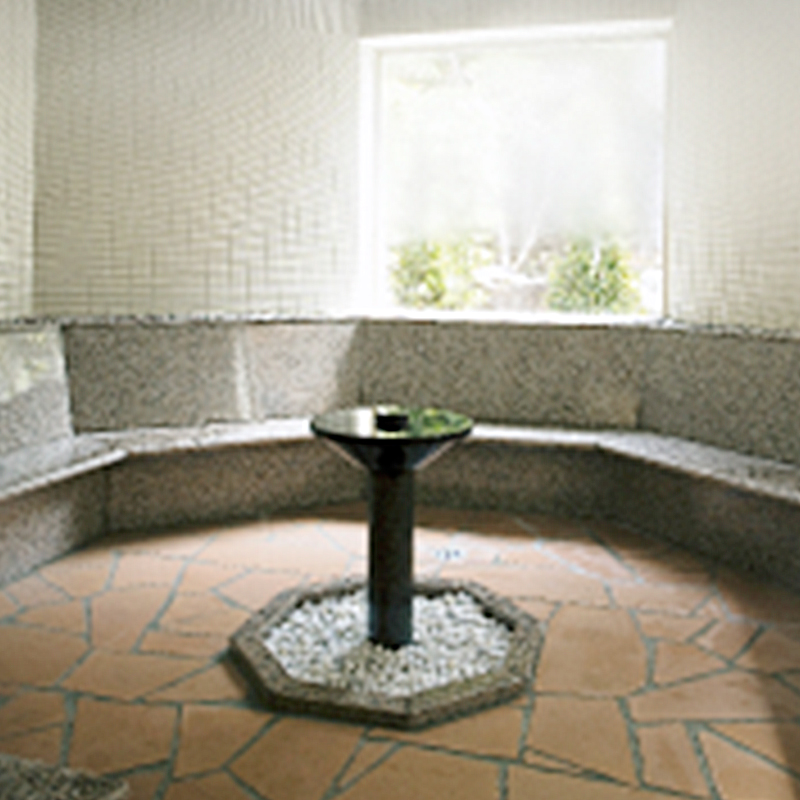 Medicinal bath
Experience the four seasons while you soak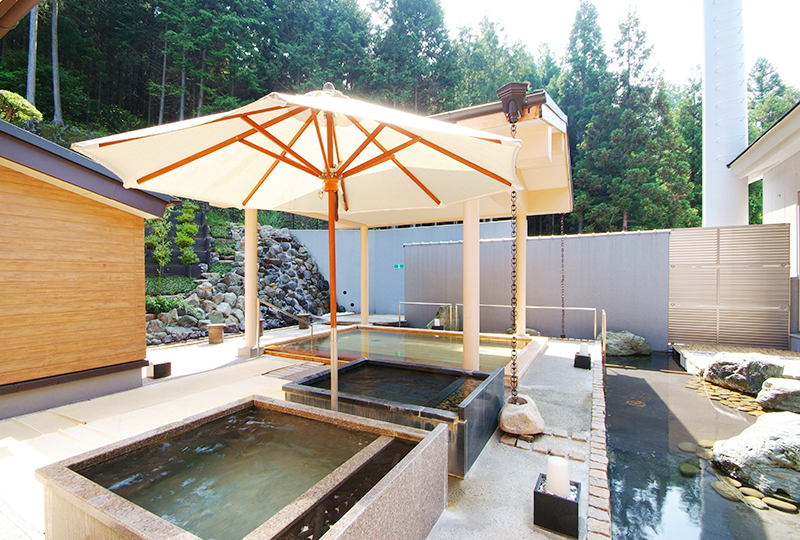 Waterfall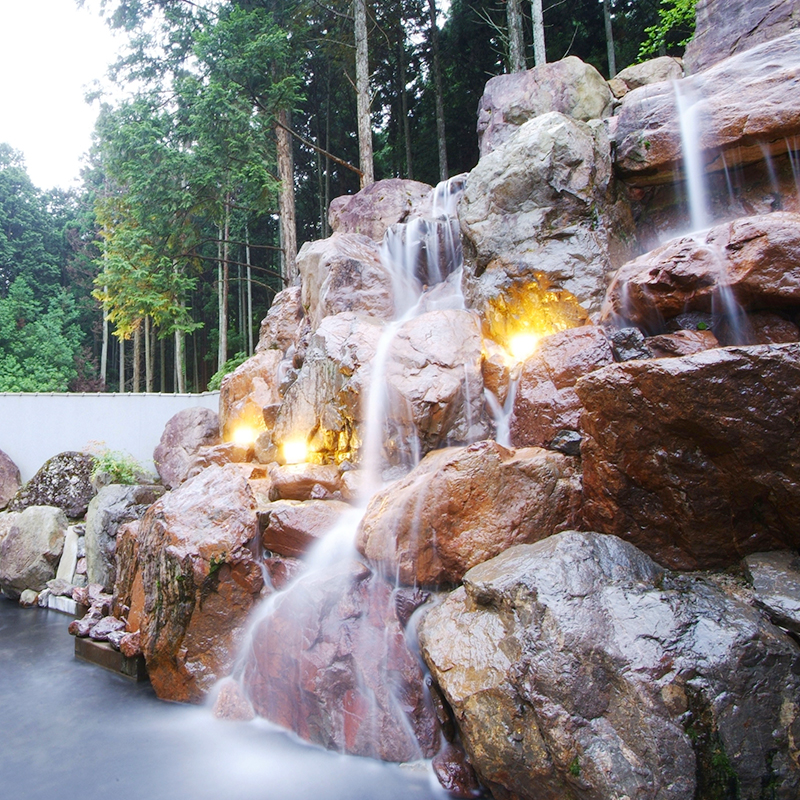 <!—温泉3(貸切風呂)―>

Revitalize your body and mind in your own private space
50 minutes : ¥5,000(tax excluded)
"Hokkiori" And "Nagori" Baths
Families and couples can savor their special time together without having to worry about others around them.
<!—温泉4(湯あがり処)―>

An inviting wooden space where guests can enjoy Japanese traditions include Noh and kabuki drama.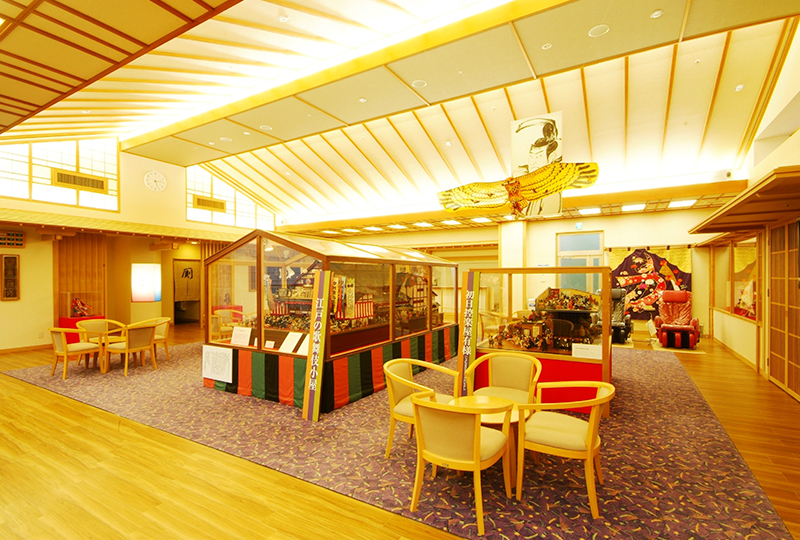 <!—左のページ内容(終わり)―>
<!—右のリスト欄(始まり)―>
Inside the facility :
1F: Family/elderly-care baths, beauty treatment room, heated-rock sauna
2F: Large bath, open-air bath, mist sauna, medicinal bath, foot baths, Noh drama stage, after-bath resting space
Hours :
3:00 p.m. to midnight and 6:00 a.m. to 9:00 a.m.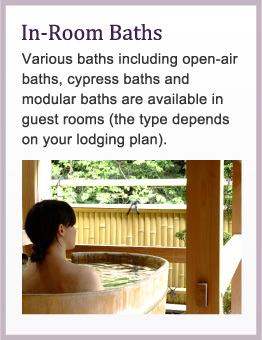 <!—右のリスト欄(終わり)―>
<!—JSスクロール―>